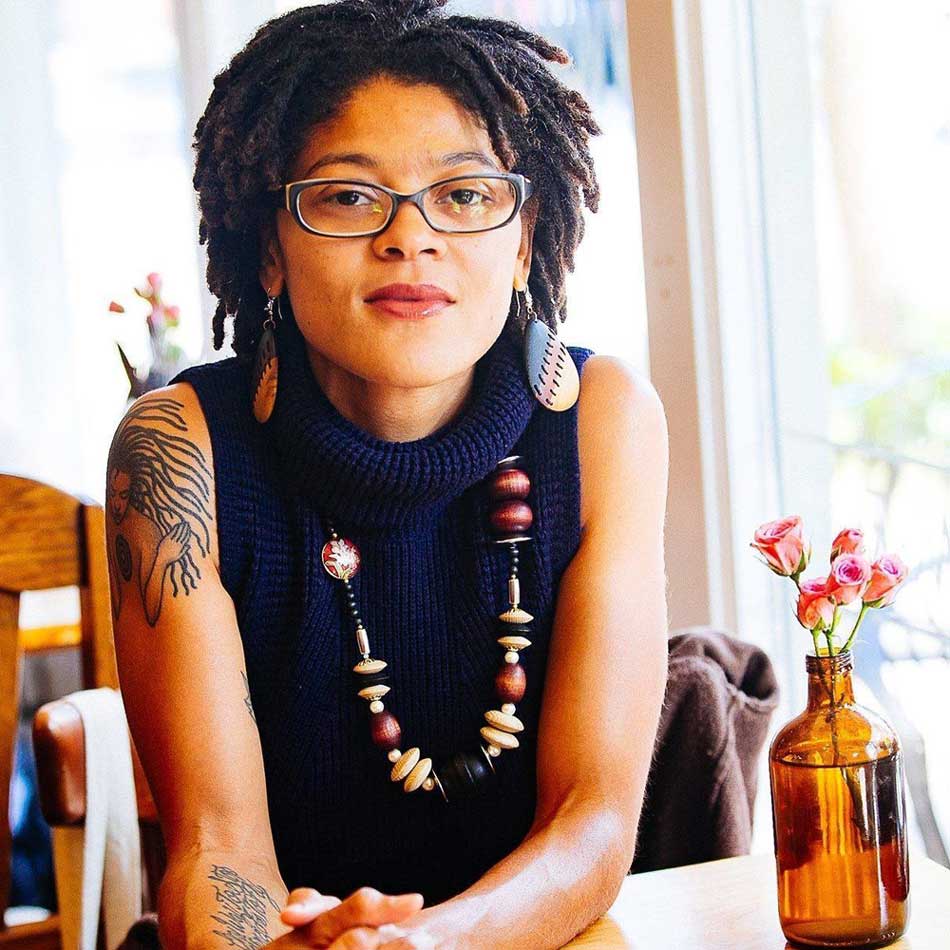 Cheeraz Gormon
Cheeraz Gormon has over 15-years of experience crafting compelling and culturally relevant stories that resonate with people in meaningful and impactful ways. As a visual storyteller, poet, author, award-winning advertising copywriter, and two-time TEDxGatewayArch speaker.  She uses the spoken and written word to give voice and visibility to the untold truths of individuals, organizations and communities.
Cheeraz works to deepen and refine her healing practices in Somatics and Reiki. Cheeraz is a graduate of Miami Ad School, located in Miami, Florida, and is continuing her studies in Cultural Anthropology and Psychology at St. Louis Community College at Forest Park.
As a poet, Cheeraz has opened up for scholars Dr. Cornell West, Dr. Dennis Kimbrow, MacArthur Genius, educator and curator Dr. Deborah Willis, and Hip-Hop impresario Russell Simmons. She has also performed on stages locally, nationally, and internationally. Her poetry has been featured in Ebony Magazine online, Huffington Post, St. Louis Public Radio, and on-air in London, England and Portland, Oregon.
In her work as a writer and orator, Cheeraz invites her readers and listeners to bear witness to, remember, and explore life's complexities as vehicles for healing. She uses the narratives imbedded in written and spoken word as windows, doorways, and conduits that help facilitate human connection, understanding, and bonding.
Cheeraz has launched and led a number of non-profits and businesses in her nearly 20-year career. She founded and is co-executive director of Sonic Arts United, a S.T.E.A.M. based nonprofit. She also established and directs the Sibling Support Network, a nonprofit dedicated to supporting people who have lost their siblings to violence. In addition to her work with these organizations, Cheeraz is founder of STLNightWriters – a writers' workshop and reading series, a founding committee member of the St. Louis Brick City Poetry Festival, and a member of the Screwed Arts Collective.
---