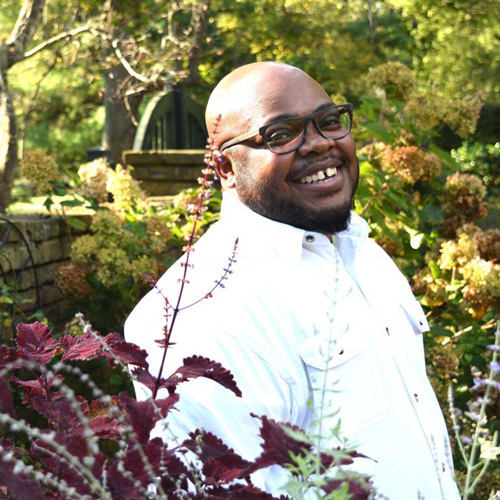 Jamari Michael
Jamari expands space.
As a spiritual guide, witness, creative, and human, his presence is an invitation to dissolve barriers to experiencing individual, collective, and universal truth.
Jamari curates opportunity.
He creates unseen models of remembering who we are and of honoring our connectedness. He provokes opportunities to be seen, to be heard, and to be reconnected with the Divine.
Jamari believes love.
He holds tightly to the innate worthiness of all people and our ability to co-create limitless, life-affirming, possibilities. He is made of deep intimacy, profound curiosity, boundless imagination, and wholehearted expression.
Jamari contains multitudes.
He brings over 10 years of experience serving Black and queer communities through activism and advocacy, mental health counseling, social work, art and community development, education, research, and policy. His background and experiences breathe unconventional, holistic, and adaptive life into all that he touches.
Jamari hopes to rediscover, reclaim, and deepen his intrinsic ways of being and his creative, healing powers, with a particular focus on the hearts and spirits of Black men.  He is a native of Columbus, OH joining us by way of Louisville, KY. He is a certified professional coach, specializing in spiritual life and soul transformation. In addition, he holds a M.S.W. from The Ohio State University, a B.A. in Comparative Human Development from The University of Chicago and is currently pursuing a M.A. in Religious & Theological Studies from Chicago Theological Seminary.
---